RECYCLING INDUSTRY MAGNETS
Increase your operations productivity by utilizing our industry leading metal separation magnets and eddy current separators.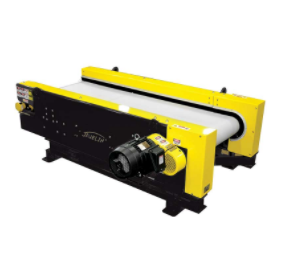 Javelin™ Eddy Current Separators
Our Eddy Current Separators are designed from the ground up to provide high recovery rates (97%+) and low operating costs. Eddy Current Separators are ideal for a range of applications, including: MRF (Material Recovery Facility's), C&D, Incineration, Auto shredding, Electronics Recycling and more.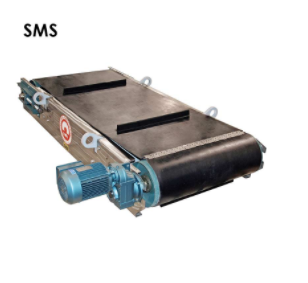 Suspended Permanent Overhead
Our SMS magnets (Suspended Magnetic Separator) are cross belt separator permanent magnets designed for separation of ferrous metal from a variety of over-the-belt conveyor applications. Proven in industries such as Mining, Aggregate, Recycling, Tire Shredding, Foundry, Wood Chip, Pulp & Paper, Power Generation, Construction and Demolition.
Our SMS Magnets offer optimum cross belt ferrous metal separation performance and operating efficiency with a continuous cleaning belt to keep the magnet face free of collected metal. The powerful, deep reaching magnetic circuit pulls metal to the face of the magnet where the cleated belt can remove the metal off the end of the magnet and out of the product flow. The compact design of the SMS makes it ideal for use on portable size reduction equipment.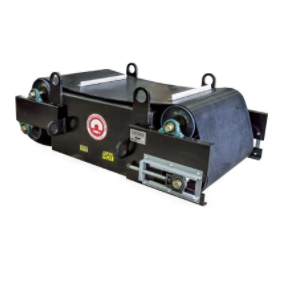 Suspended Electromagnet Overhead
Our SEMO magnets (Suspended ElectroMagnet Overhead) are cross belt separator electromagnets designed for separation of ferrous metal from a variety of over-the-belt or cross belt conveyor applications.
These powerful electromagnets are design to deliver peak cross belt ferrous metal separation performance. The "Deep Reaching" magnetic field is ideal for cross belt applications that require increased suspension heights for the magnet or that have deep product burden.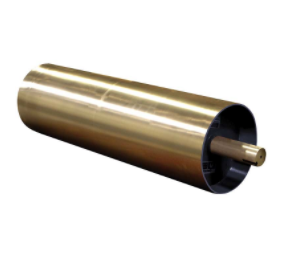 Magnetic Separation Head Pulleys
Our comprehensive line of powerful permanent Magnetic Separation Pulleys are typically installed as magnetic head pulleys and occasionally as magnetic tail pulleys in conveyor system applications to improve product purity and protect equipment from metal damage. They provide effective, automatic and continuous removal of tramp metal from a material flow.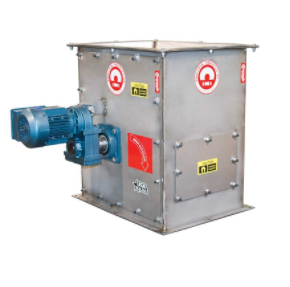 IMI's Magnetic Drum Separators provide ferrous metal removal from dry, bulk products in free-flowing processing systems.
Contact Metal Form today to order your recycling industry magnets.