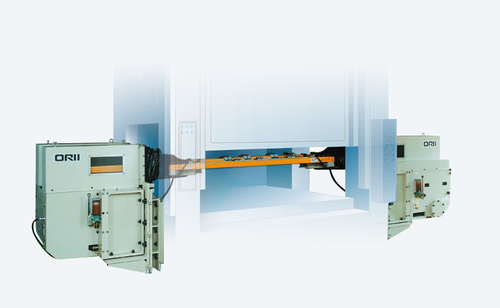 RTN Transfer Robot
Item Code: RTNTR
A new concept in multi-stage auto-transfer, Amada & MEC's exclusive control system pushes the edge on operability.
Miniaturization
The RTN Series achieves significant miniaturization, which helps to support workpiece improvements such as work environment enhancements and peripheral device layout.
Five-axis Flexible Mobility
The five-axis AC servo motor enables highly flexible transfer and up/down clamp settings and combinations.
High-speed Movement
This series uses a motion curve that minimizes impact when accelerating or decelerating, facilitating high-speed yet smooth operations.
Excellent Cost Performance

While inheriting the fundamental capabilities of the RTN30-50 series, the NC Transfer Robot has been vastly streamlined through painstaking revisions and modifications.