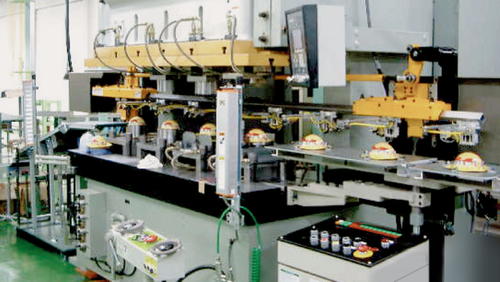 RY-W Series
Item Code: RY-W
Condensing the RY Robot's superior multi-stage transfer performance with a single press.
Highly reliable mechanical drive
Drive unit integrates the same mechanical cam drive used for the RY Robot, ensuring exceptional precision and reliability.
Has superior versatility and can handle virtually any situation.
Adaptable for use with various peripheral components.
Use with any of the peripheral components available for the RY Robot system no adjustments required.
Destacker
Up Loader
Turn Over
Up/Down Table
Turn Table
Un-Loader Hand