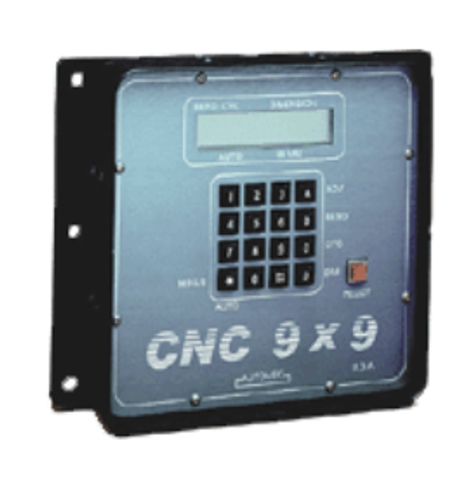 CNC 9x9 System
Item Code: CNC9x9
Consisting of a mechanical gauging mechanism, controller, gauge bar, (2) flip fingers, instruction manual, interconnect cables and mounting hardware. 5 year control warranty.
CONTROL SPECIFICATIONS:
Operator can display backgauge position, bend number, and cycles per bend.
Error message appears when unattainable dimensions are entered.
Gauge Offset - All backgauge dimensions can be offset +- .999" with one data entry.
9 bends per job 5 year flash memory backup
9 cycles (or repeats) per bend Bend allowance +-.999" control weight 4 lbs. Single axis only